Client Testimonials

"Nigel writes regularly for me at Advant, a publisher of online newsletters for the financial services industry. He is a highly versatile writer, able to dissect everything from a new free trade deal one week to identity theft or Gen Y turning their back on car ownership the next. He combines meticulous research with a light and often humorous touch, where appropriate. He is always prompt to respond to requests, never misses a deadline and delivers clean copy. Nigel is a delight to work with and I'm happy to recommend him for any writing assignment."
– Barbara Drury, Advant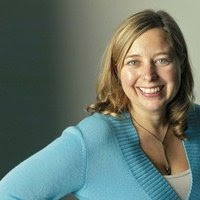 "Nigel's a fantastic journalist. His stories are always beautifully written, well researched and he has a knack for drawing out the story from interviewees and finding that human touch. He's always professional, works to deadlines and is diligent in following up queries. He's also very funny."
– Heather Jacobs, Content and Communications Manager, ANZ


"I've worked with Nigel a number of times and have always found the process rewarding. He is able to write about complex technological and business matters in an entertaining and engaging fashion for a broad audience."
– Matthew Sweeny, founder and CEO, Flirtey
"Nigel has been a feature writer for Ocean Magazine for nearly three years now and I have always found him to be reliable, punctual and professional. Many of the Personal Profiles Nigel has been briefed on are leading company directors who have busy schedules, which Nigel has always worked around to get the story completed. I would have no hesitation in recommending Nigel for any assignment."
– Hillary Buckman, Editor-in-Chief / Director, Ocean Media

"Reliable quality writers are worth their weight in gold, and Nigel is that kind of writer. His writing is not only clean but colourful (where appropriate), he knows how to follow a brief and a deadline, and he works hard to ensure he has provided the client with what they want. Nigel is a pleasure to work with and I recommend him unreservedly."
–Josie Chun, Content Producer/Editor, Hudson

"Nigel is a regular contributor to Fairfax's MySmallBusiness section, which runs across The Age, The Sydney Morning Herald, The WA Times, The Brisbane Times and The Canberra Times. His copy is  intelligent, insightful and original, always to brief and to deadline. I would highly recommend Nigel to anyone looking for a great writer, who always takes an interesting approach to a story."
– Alexandra Cain, Associate Small Business Editor, Fairfax Media

"It has been an absolute pleasure to work with Nigel over the years. He has a great ability to take any topic and turn it into something that is not only informative but also fun and entertaining. I would recommend Nigel and his unique communications style to anyone looking to capture their readers' attention."
– Danial Ahchow, founder and managing director, Service Central
"Nigel Bowen is a natural writer, a great writer."
– Stefan Ackerie, entrepreneur, Founder and CEO of Stefan Hair Fashions and Stefan Boating World
.
.

"Nigel has been writing for me for well over a year and he's never missed a deadline or failed to deliver to brief. He's got great business and finance knowledge and is happy to tackle just about any topic you put to him, serious, humorous or other. Most importantly, he's easy to work with and quick to respond to briefs."
– Kye Greenacre, Director, Content & Co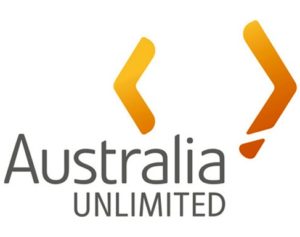 "Nigel is always at the top of my list of freelance writers. He consistently delivers outstanding and stylish copy, on time and on brief and always with an elegant flair. I would highly recommend him to anyone looking for a hassle-free writing service – he is highly professional and a delight to deal with."
– Emma Bailey, Australia Unlimited/Macquarie Bank
"I've worked with Nigel for the past few years across multiple content marketing projects. Nigel is a fantastic writer and creative thinker who can put his hand to almost anything. He also has the three key attributes that make him a great contractor – he meets deadlines, his work is of a high standard and it's always a pleasure to hear from him!"
– Tracy Fitzgerald, founder and managing director, Brandalism

"Nigel produces professional, brilliant copy, always. He writes with clarity and wit and can tailor content to any given market. I've worked with him for six years and his work is always on time and ready to publish without alteration. It's great having a content provider I can trust."
– Sonia Komaravalli, Owner, Ciao Magazine

"Nigel is a thorough professional. He delivers high-quality work on time, every time."
– Ashley Gray, Associate editor, Men's Fitness magazine
I thoroughly enjoy working with Nigel. His insightful writing has not only helped me position Marketing Bee in the media but has also led to traffic spikes for our website every time he has published an article about what we do. Nigel has a wonderful ability to turn the most mundane material into something informative and fun. In an industry where there is a lot of fluff, it is refreshing to deal with someone able to
deliver the goods. Nigel has something to offer businesses big and
small. He is the ideal partner in an increasingly content-driven world.
– Sharon Latour, Chief Executive Officer, Marketing Bee

Nigel regularly contributes articles to Fairfax Media's Executive Style section that are beautifully written and well researched. Also, he isn't afraid to go the extra mile to get the story, as evidenced when he volunteered to be snap frozen in liquid nitrogen for a story about cryotherapy. As the name suggests, he is indeed a sherpa, with broad shoulders loaded up with great content.
– Steve Colquhoun, National Editor, Executive Style